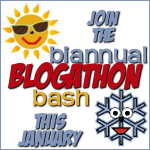 Back at it for another day, well, actually it will be only a part of a day as I have a previous engagement..... sounds like I have a life, when in fact it is just that happens to coincide with a "Family Day".
Once a year we, my sisters and brothers ( when they can) get together to reminisce about our lives. Usually this occurs in January as that is the month we lost both of our parents. Dad in 1977 and Mum in 2005.
Anyway, now that I have purged myself of guilt for not working on my blog I will resume my post.
This is the
site
I originally did on Friday ( it was really Thurs. night). Now I need to cross off a few of the items. I have participated in two mini challenges #7
How to Back Up Your Blog, and # 14 Bloggers Guide to LinkedIn.
My poor site has not even been tackled yet, but on the upside I have met a lot of really great, smart and energetic people!! I have new followers on Twitter and even a couple on this site. Thanks to all who took the time to follow.
Now, without further ado, back to jumping from page to page ---fb, twitter, blog, gmail, google+.....oh, yeah, now there is LinkedIn as well!
Cheers!